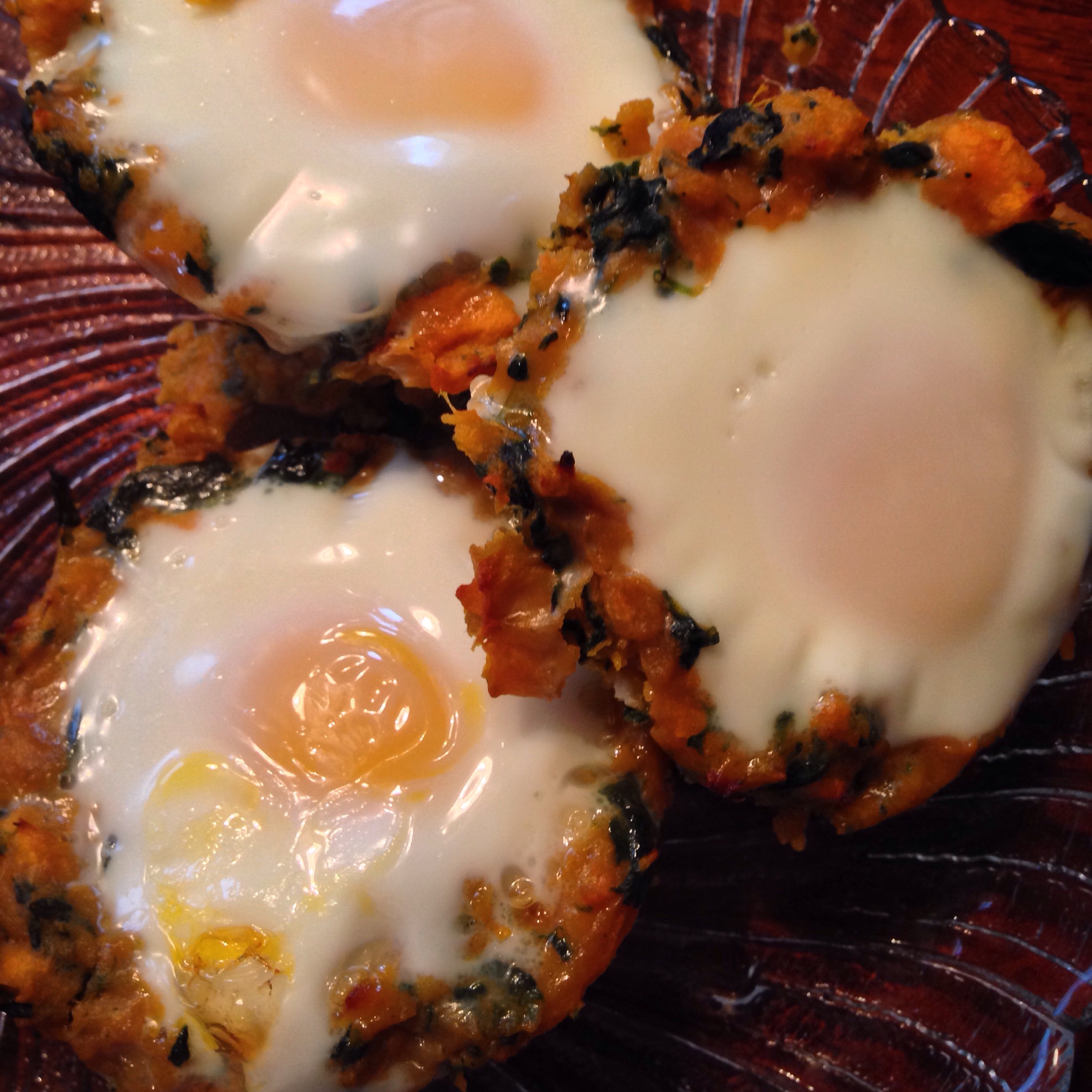 I needed a quick and easy recipe that I could whip up once and enjoy for the week. Something healthy and filling. Oh, yeah, and delicious!
I've been struggling to eat healthy the last couple months. This week presented an opportunity to either fall off the bandwagon completely or really buckle down: my husband is working long hours and eating on the road, so I'm on my own for dinner!
I decided to take the opportunity and run with it. Starting with breakfast. So I whipped up a spin on my stuffed sweet potatoes that was a little more portable and reheatable.
Ingredients:
• 4 large sweet potatoes or 6 small ones
• 1 1/2 cups chopped frozen spinach
• 14 eggs
• 1 tbsp butter (preferably grassfed)
• salt and pepper to taste
Directions:
Preheat oven to 450 degrees F. Bake sweet potatoes. I like to use a microwave. Mine took 13 minutes to bake 6 small potatoes.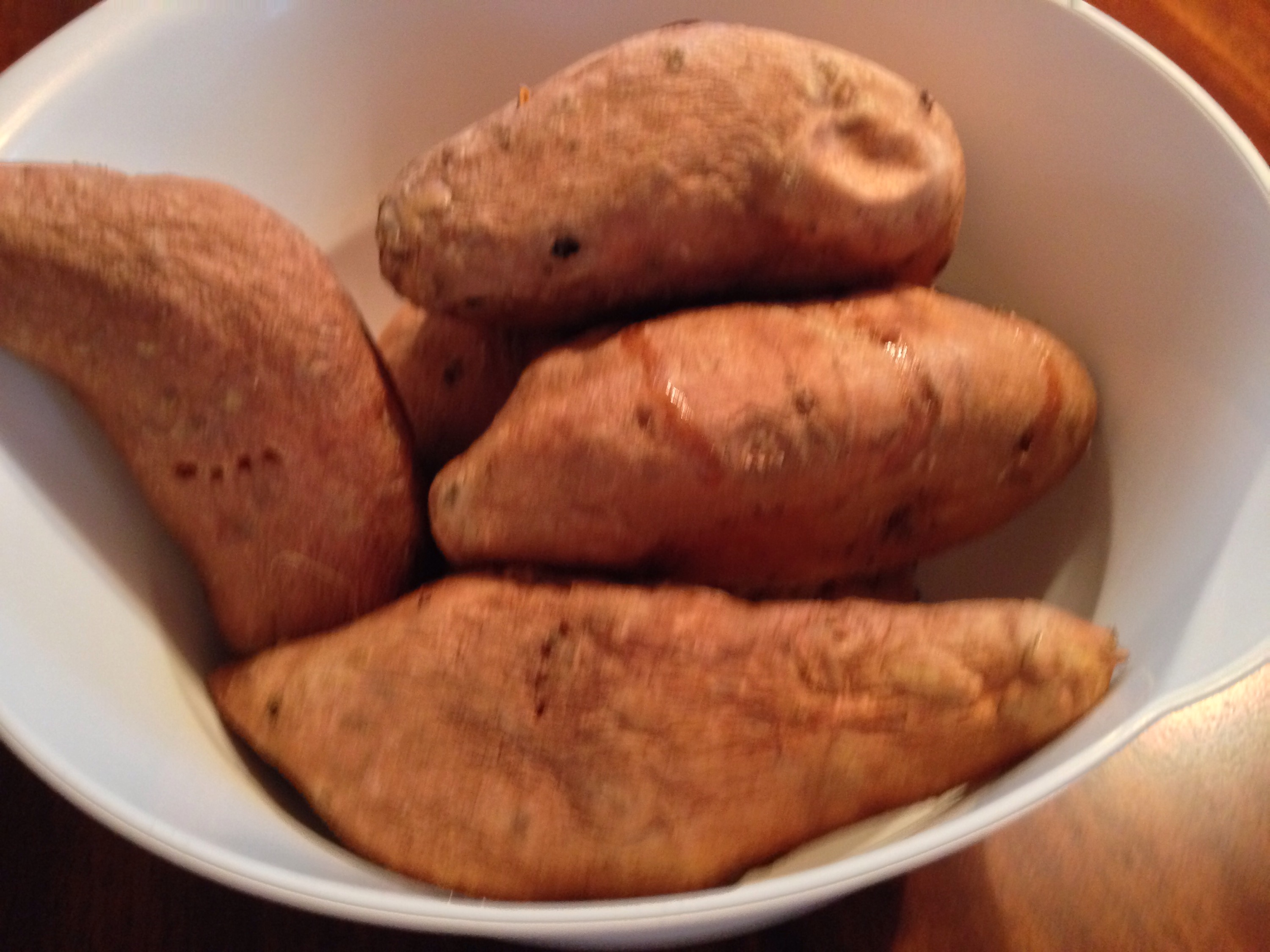 Allow to cool slightly (to avoid burnt fingers!) then cut in half lengthwise. Scoop flesh into a bowl using a spoon.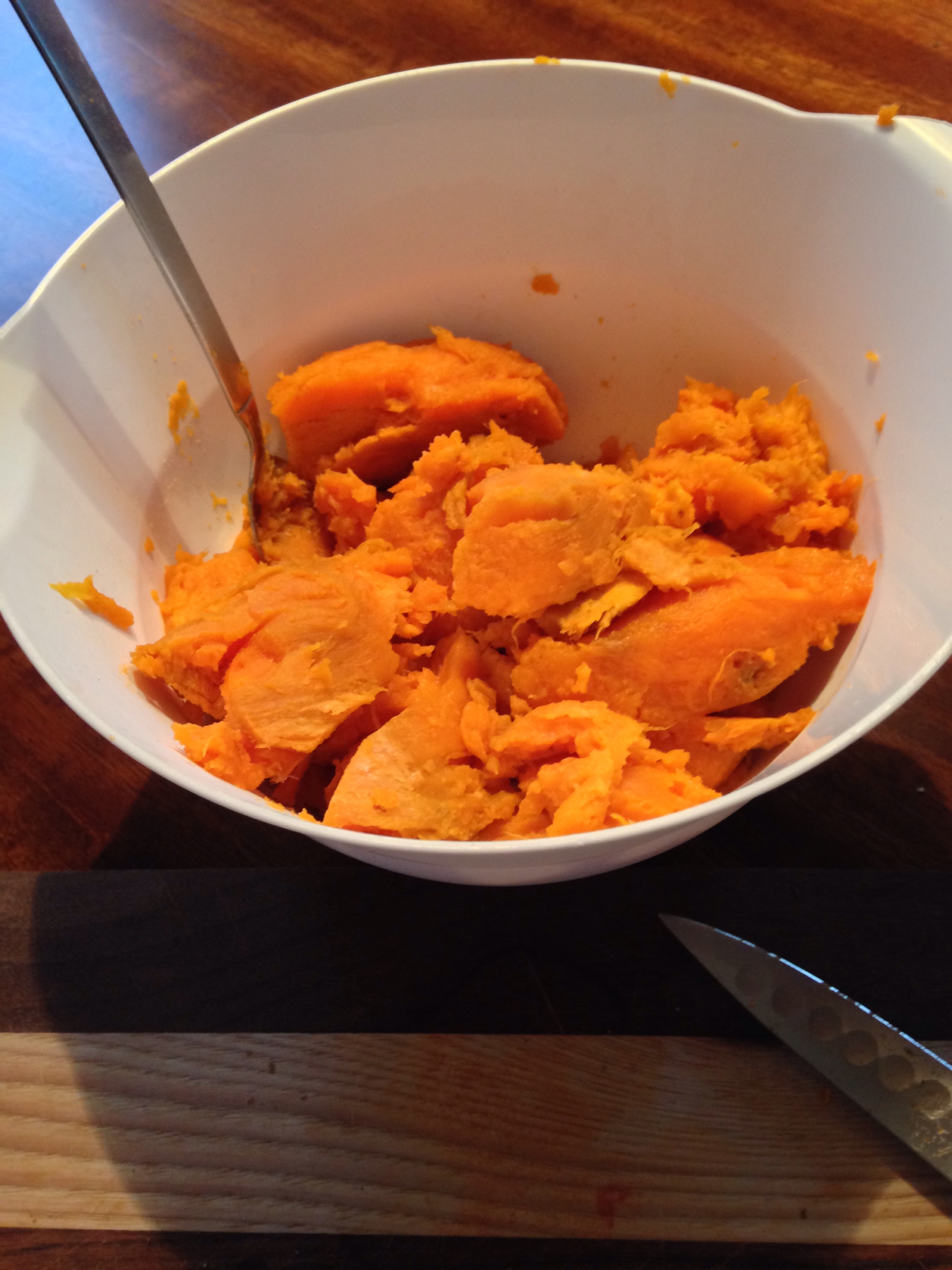 Add spinach, butter and 2 eggs to the bowl and stir to combine.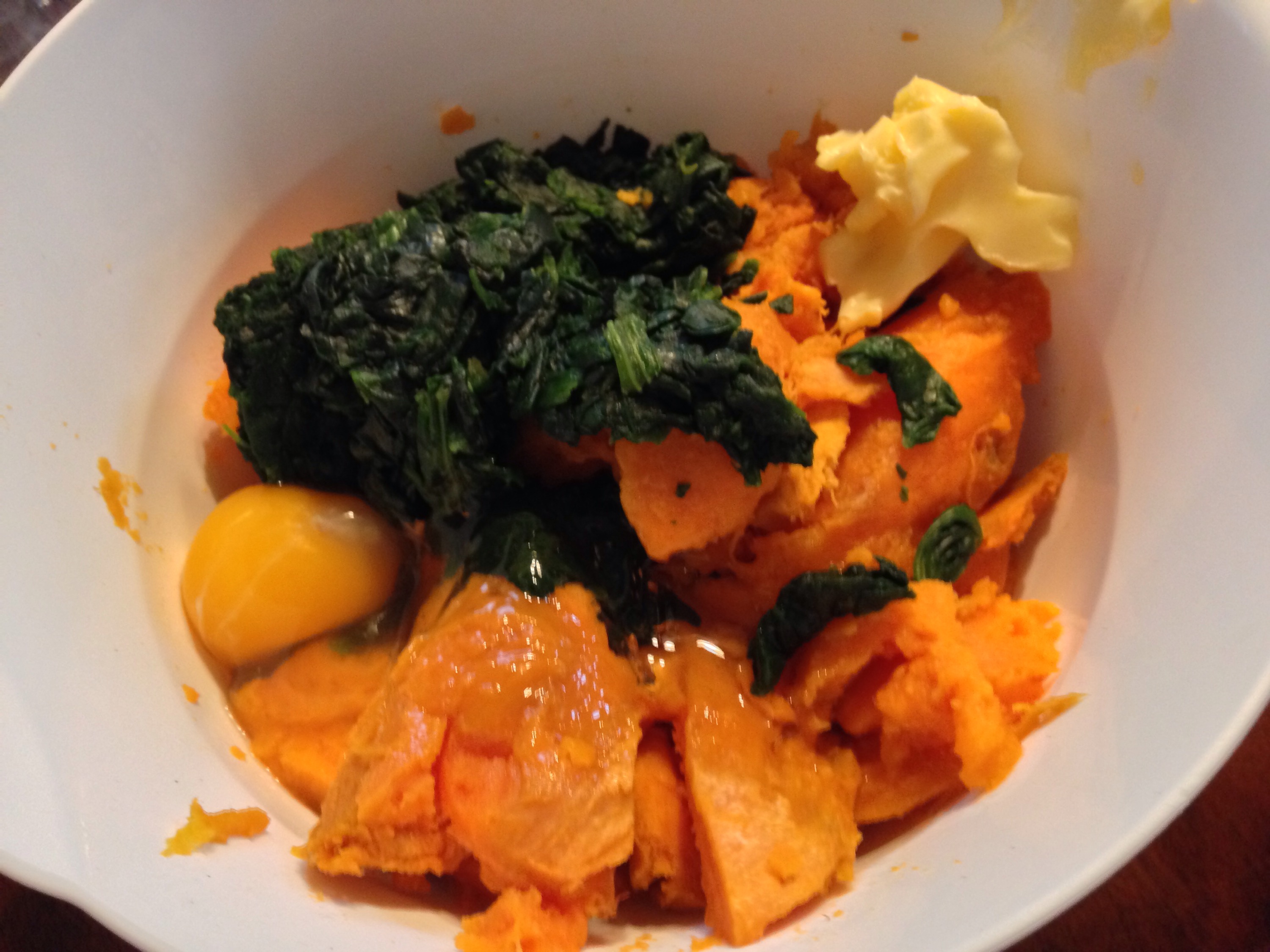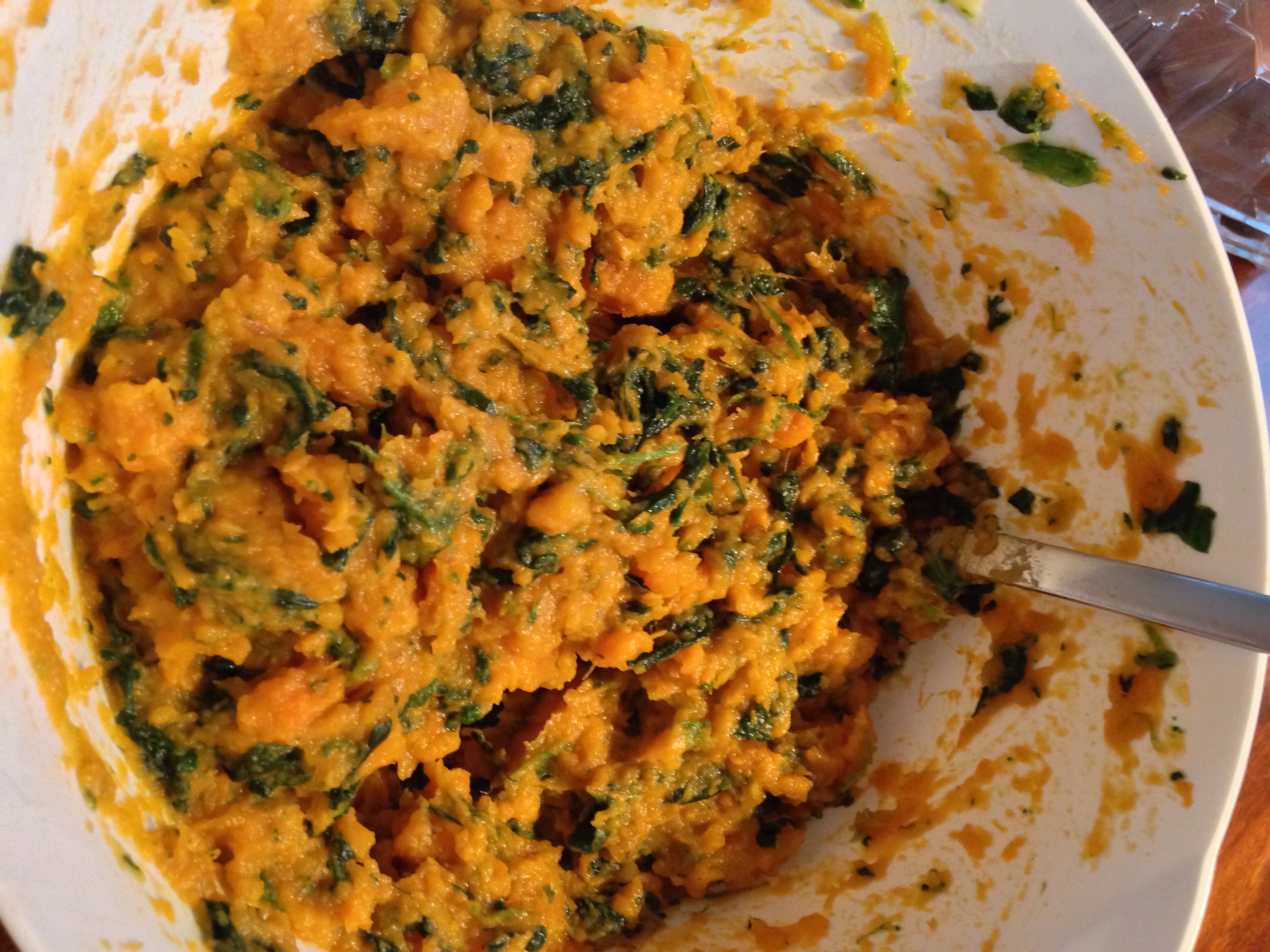 Grease a regular size muffin tin and fill each section with a scoop of the mixture. Use the back of the spoon to hollow out a well for the eggs. Crack one egg into each well.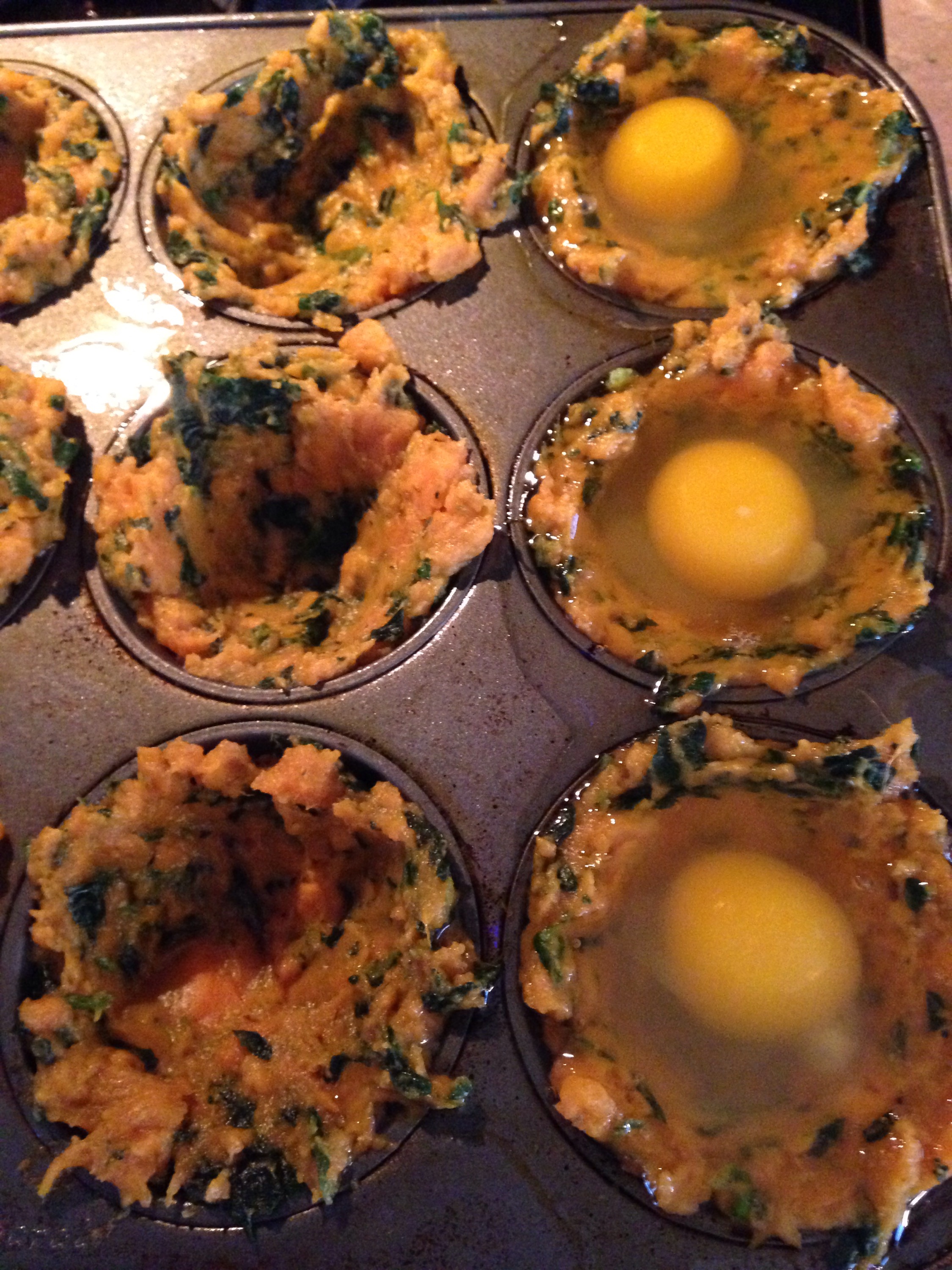 I used extra large eggs and they were a bit too big so medium or large eggs would probably be better.
Bake in the oven for approximately 15-20 minutes or until eggs are set. Season with salt and pepper and enjoy!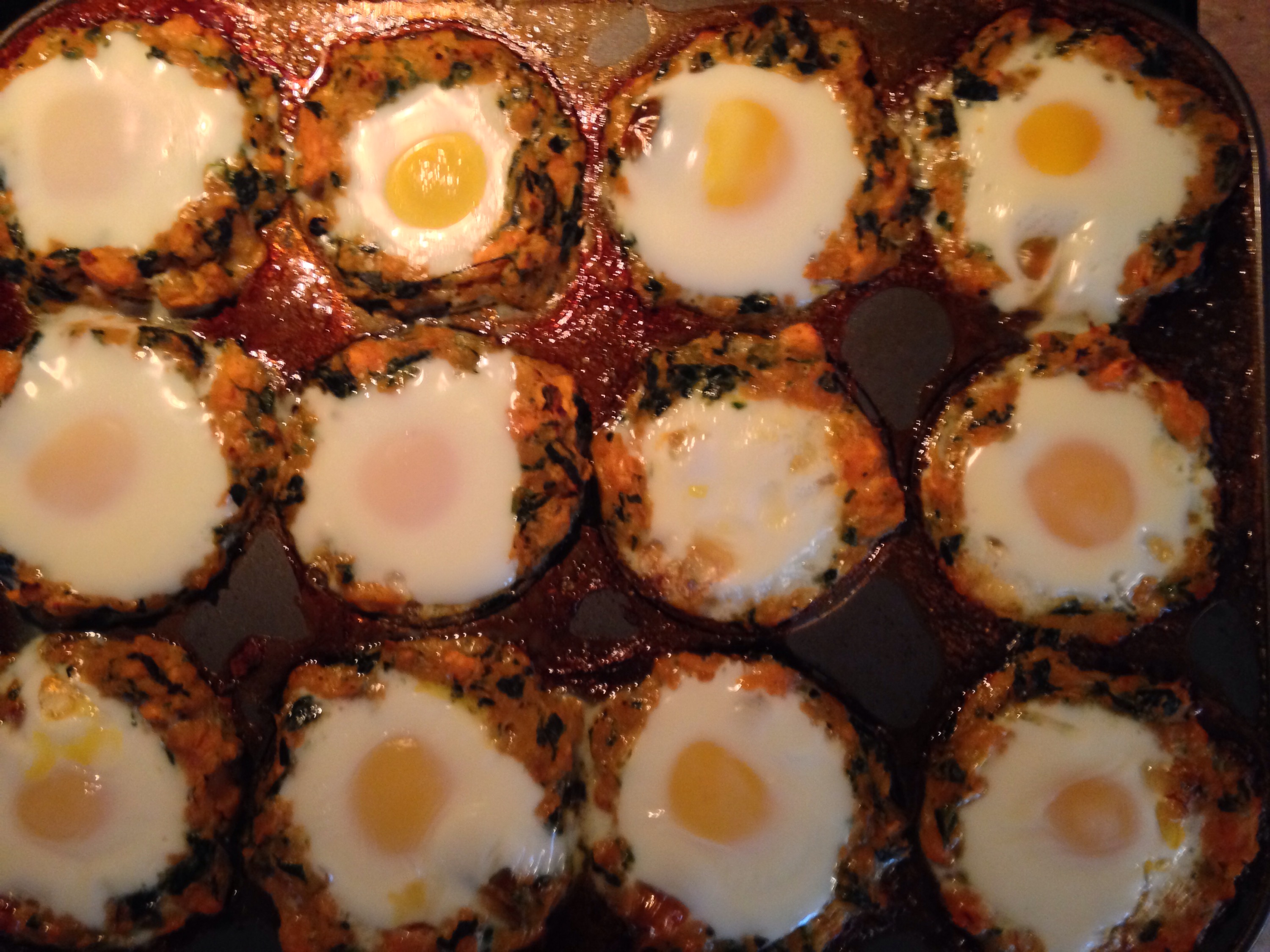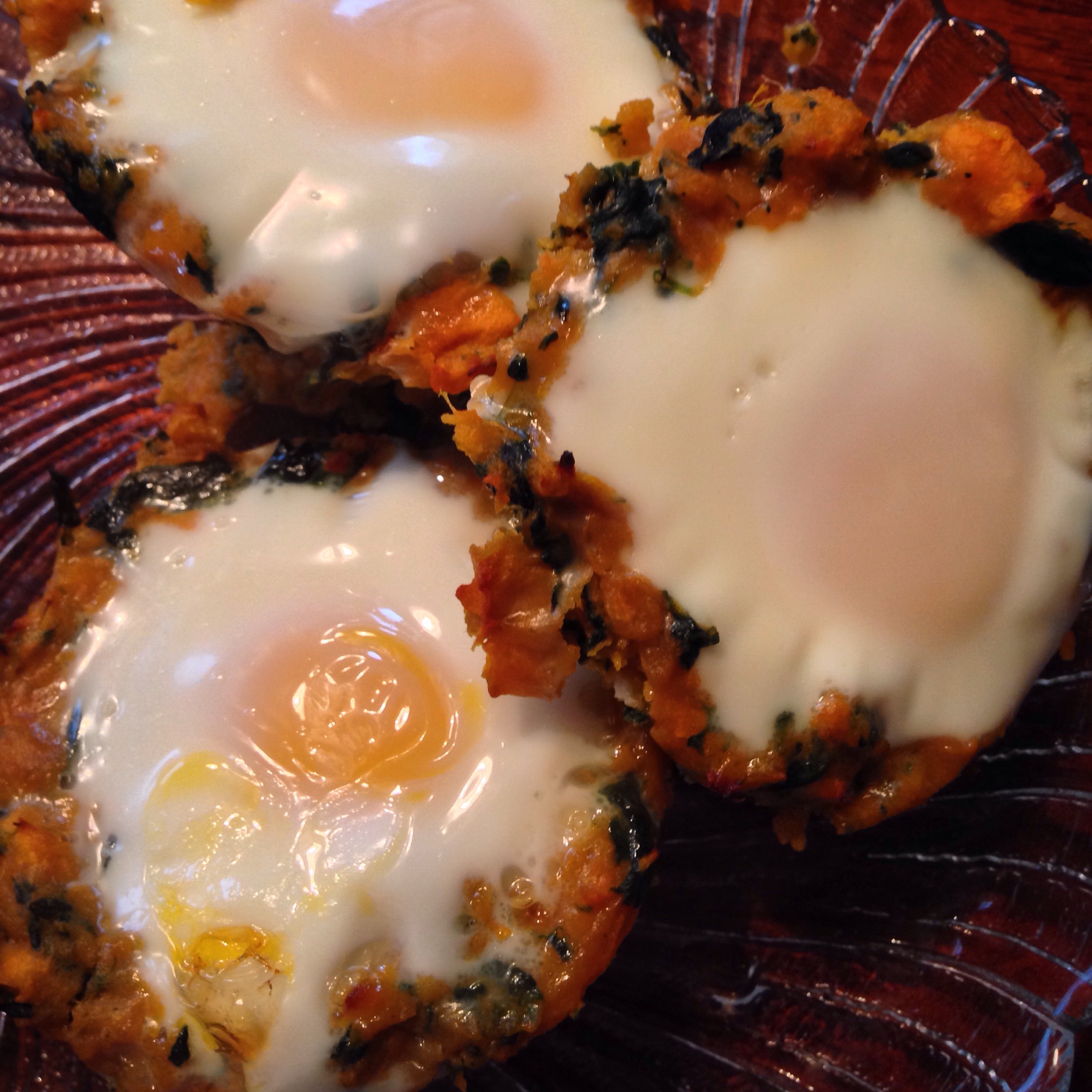 Recipes like this: