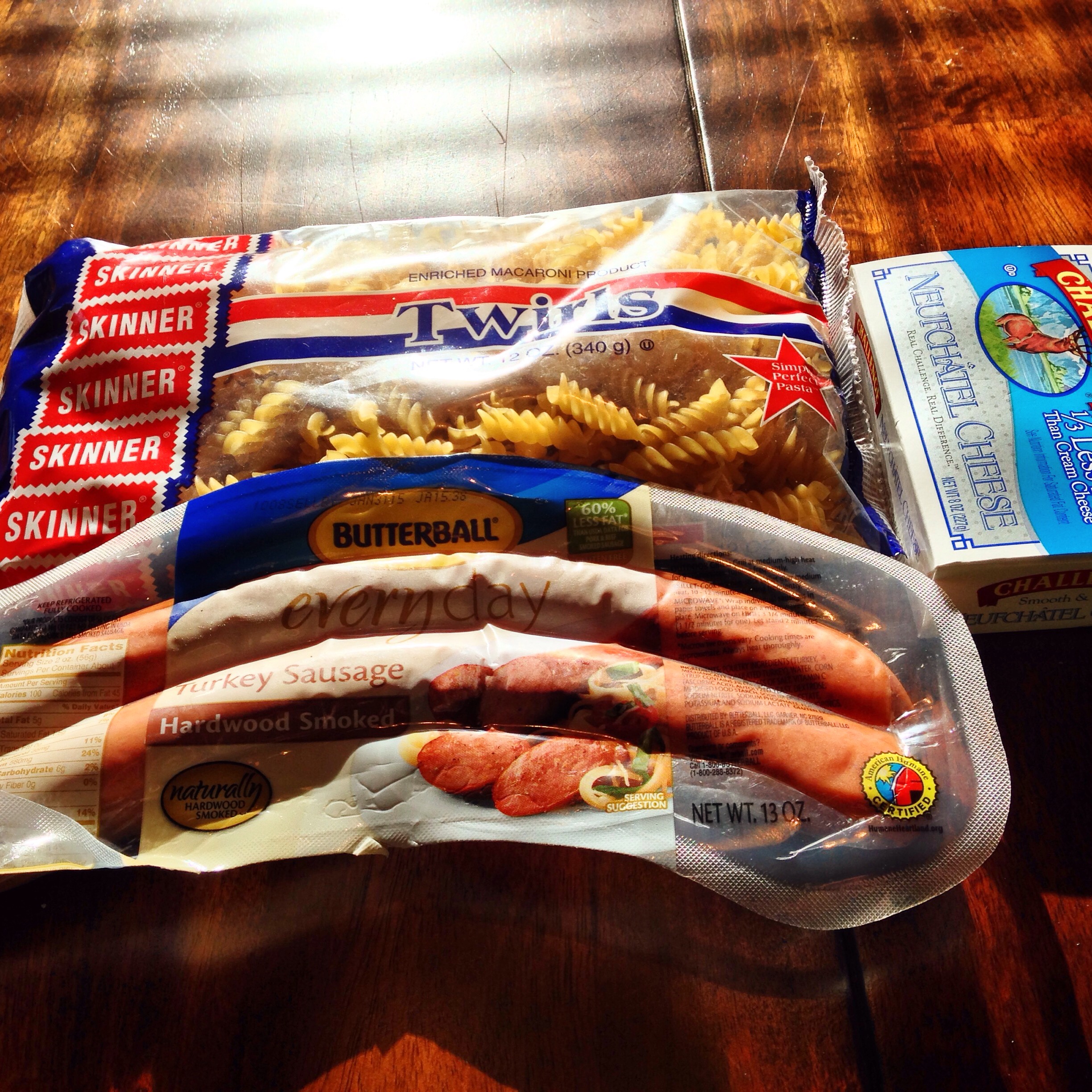 How's your week been going? Mine's been SUPER busy. That's why I needed a quick and easy weeknight dinner recipe. Something that comes together fast with ingredients I have on hand and has minimal cleanup. That is where this recipe was born. It is a one pot recipe that only uses 3 main ingredients and you can dress it up with whatever you happen to have on hand at the time.
I had hardly anything- must be time to hit the grocery store, but after last week's use up the leftovers meal plan, I'm trying to continue to use up what I have left in the freezer and pantry so that it doesn't spoil. I think I have at least another week left if not more of frozen meats and potatoes or pasta to go with them. It will be nice to save the $75 for this week's grocery budget!
Ingredients:
Sausage (or hot dogs, ham, chicken- whatever you have that you want to use up!)
1 Block Cream Cheese
1 Bag of Pasta
2-4 cloves roasted garlic
1-2 tbsp butter
approximately 4 cups water or chicken stock to cover pasta
Salt, pepper and seasonings to taste
Optional additions:
Veggies of choice
Cheddar Cheese
Fried Onions/Potato Chips/Bread Crumbs
Directions:
Utilize and oven-ready dish (like a dutch oven or cast-iron pan) to brown your sausage (or other protein)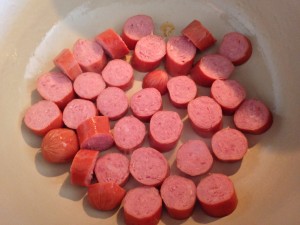 Once the meat begins to brown, add the butter and minced garlic and cook 1 minute more (be careful not to burn the garlic- it is easy to burn when it's already roasted)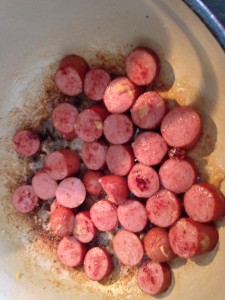 Add Pasta and enough stock or water if you don't have stock on hand to cover the pasta, about 4 cups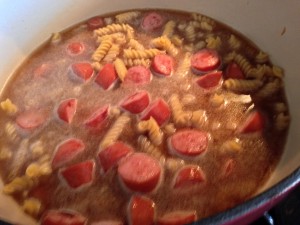 Allow pasta to come to a boil, then reduce to a simmer- covering for 5 minutes
Preheat oven to 350 degrees.
Stir and uncover, allow to simmer until pasta is very al dente and water is reduced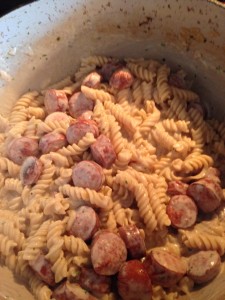 Stir in cream cheese and allow to come together. The dish will still be a bit runny.
If using add-ins, stir in now and taste to make sure your dish is seasoned
Top with any desired toppings (I used a sprinkle of cheddar cheese and fried onions)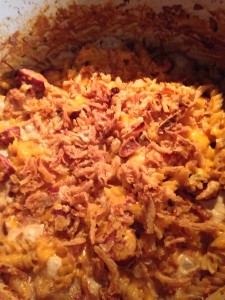 Leave uncovered and put into oven for about 10-20 minutes or until cheese is melted and bubbly
Enjoy!