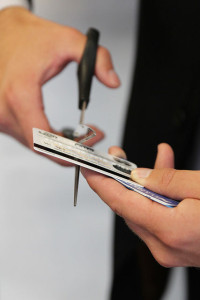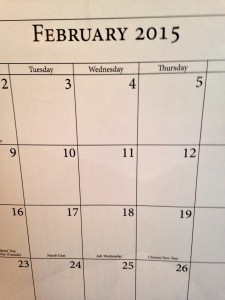 The New Year is behind us. Have your resolutions and good intentions gone out with the decorations or are you still going strong?
I think it's time to readdress our goals for the year and recommit to the plan of saving more than we spend by implementing a No Spend Challenge for the month of February.
Now, this is saving sanely, so I am not talking about a zero spend challenge. That is a bit too much especially with Valentines falling during this month. Rather, my goal is to eliminate spontaneous, non-budgeted spending.
This means that I can buy groceries, utilities, gas, etc. but I will not be getting any spontaneous lunches when I forget to pack my food, or picking something up quickly after work that we forgot to buy during our regular trip.
I will be budgeting every category and sticking with that plan religiously. This will help me keep pushing for my goal of eliminating all of our small student loans by the end of the year. (Does anyone else feel like January went way too fast?)
These are the rules of the challenge:
Look over your budget and make changes as needed now
What are areas that you have been struggling with so far this year? It your grocery budget too tight or could you trim that some more to make room for other items that have been breaking the bank? Make sure what you put into each category is realistic for you and keep in mind that once it's gone, it's gone and you are not going to be spending any more this month!
Do not spend any money outside of the budget
Whatever you decided to put into each category is all you will have. There are only 28 days in February so it's a great month to practice the skill of keeping on budget. If you run out of cash, do not move money from one category to another. You will just have to make it do for a few more days or weeks. It is not hard, practice makes perfect and I know we can do this together!
What is left over should be used to further your ultimate goals
Are you trying to build up your emergency funds? Pay off credit debt? Are you like me and working on those killer student loans? THAT is your end game this month. That is what we will visualize when the going gets tough and you spot an AMAZING sale on a justgottahaveitthisonce item. Put the item down and remember how much faster you can get to the ultimate goal when you stop making those impulse purchases!
I truly believe that together, we can complete this no spend challenge- and remember, if it was easy, we wouldn't call it a challenge! You will feel a huge sense of accomplishment when you can put all the money you saved towards your get out of debt/savings plan. Good luck and let me know how you're doing with it throughout the month!