I'm still plugging away at my abbreviated 21 day fix plan! It's been pretty straightforward to follow. I've been enjoying infused water too!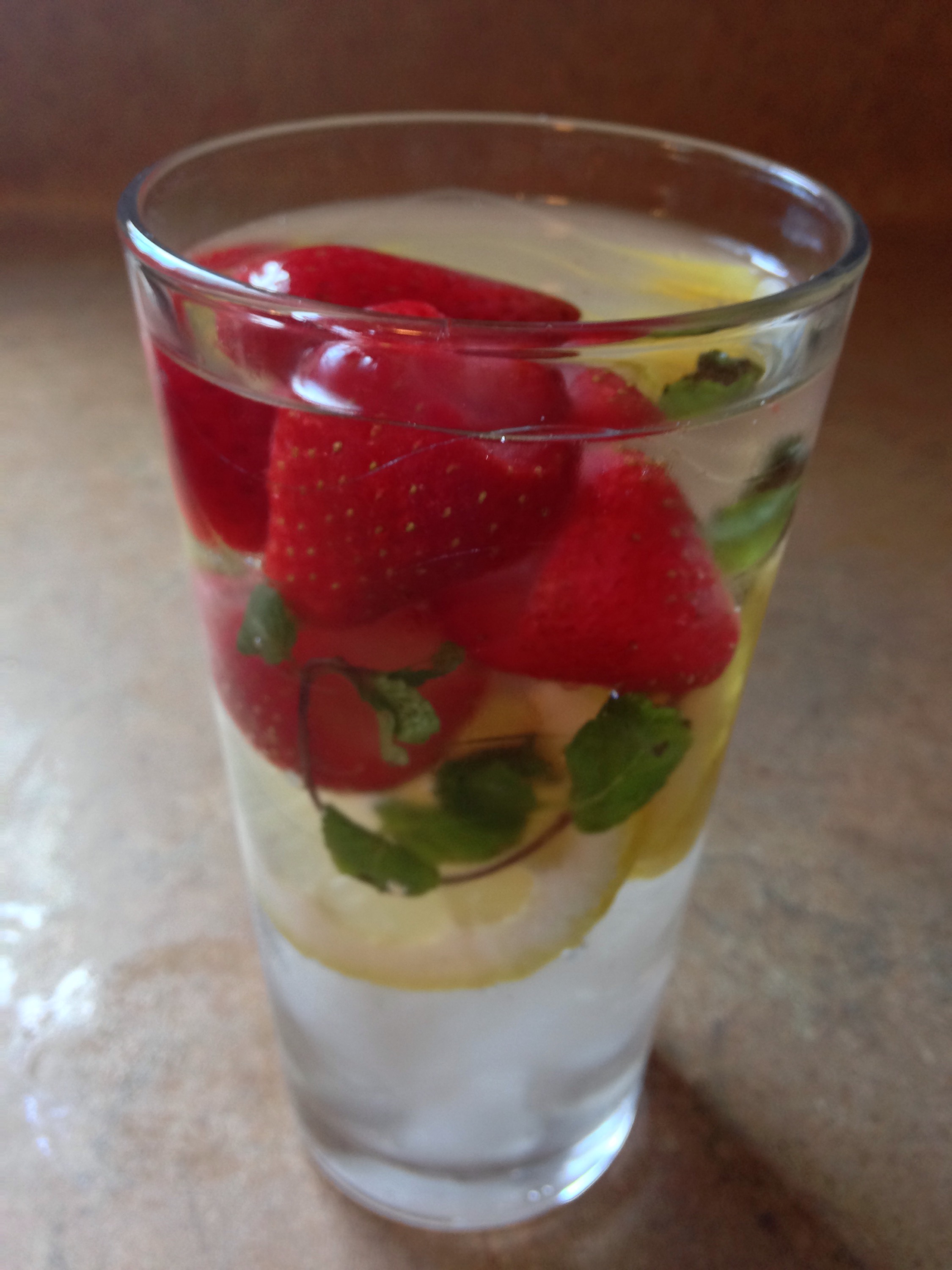 I haven't been doing very well with the daily workout aspect (a broken DVD player and 100 degree temps will put a damper on things) but I've been trying to workout at least a few times per week and I bought a new DVD player so tomorrow is a new day!
I replenished my sad-looking fridge with lots of nice produce and freezer with meat.
I *may* have gotten a little over-zealous at Costco. They just have So. Many. Things!
But overall, all is good and I'm excited to keep it going with another week of healthy meals.
So, without further ado, here's what's on the menu this week!
Breakfast: Eggs w/veggies and fruit on side or Greek yogurt with fruit or a protein smoothie.
Lunch: leftovers or salad
Dinner:
Monday: Steak with baked potato and mushrooms
Tuesday: Leftover steak tacos with corn tortillas and fresh salsa
Wednesday: Pan-roasted mahi-mahi with veggies
Thursday: Pasta with tomato sauce and salad
Friday: dinner with friends
Saturday: Grilled chicken legs and veggies
Sunday: Meatloaf and veggies
What's for dinner at your house?