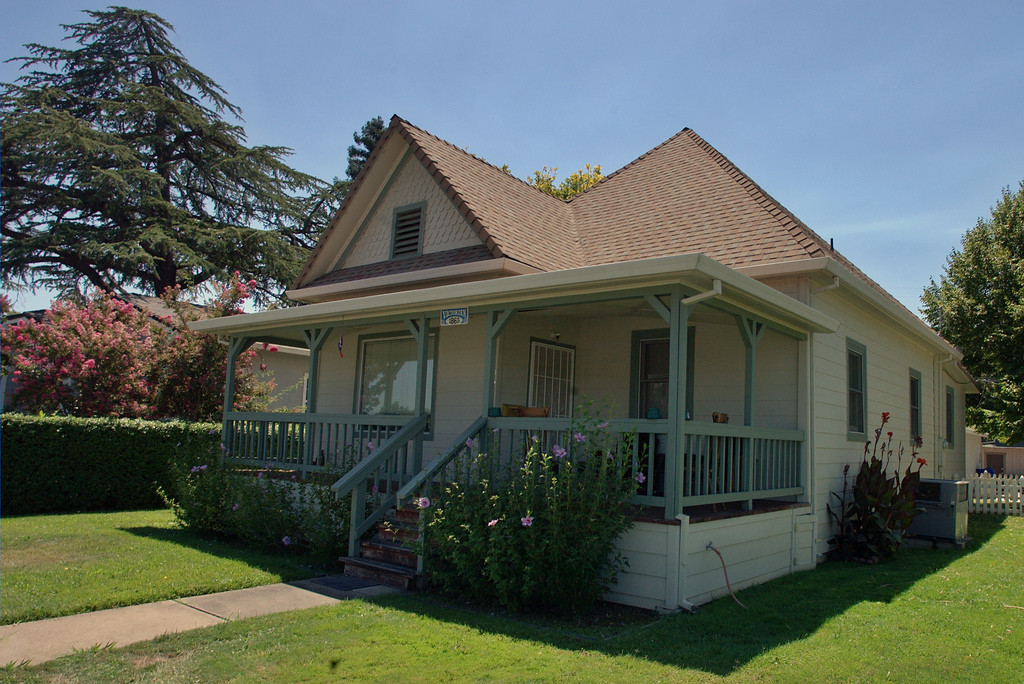 It's been a year since my husband and I made the tough decision to downsize from our big, beautiful dream home and start over in a smaller, more manageable one.
If you've been following my story, you know that a year ago, I had reached my breaking point. I was over $500,000 in debt (including the mortgage) and living paycheck-to-paycheck even though my income puts me in what most would consider the upper-middle class.
After we broke down the numbers and realized how little of a dent we had put into it after 3 years, we knew something had to give. Even though I loved the house we were in, it was waaaaaay too big for just us and it was old and therefore not very energy or cost efficient.
So a year ago, we downsized into a home that was about half the size of our previous one and smack dab in the middle of a subdivision instead of on the private 2 acres in the country. Say goodbye to living the country life, raising chickens for eggs, growing a huge garden, and all of the other dreams I had.
Now that it's been an entire year, do I regret the decision? Not one bit! While I still miss the good things about the house, I don't miss the daily stress of busting my budget and fights with my husband about how we were going to stretch the next dollar.
Since we've made the move, we have soooo much less in way of bills that I wasn't even expecting. While I knew the mortgage would be cut in half (It was an instant relief to be $125k less in debt!), we didn't realize that we'd have enough left over to pay a majority of the credit cards in just a few short months after the move (goodbye, another 30k!)
It doesn't hurt that it was an energy-star home and saves us a ton on utilities as well! Now that we have the credit cards paid off, we took all those extra savings and were able to roll them all into paying off the significant student loans we had left. In a year, we've gone from having $500k in debt to just about $250k, so roughly halfway. Let me repeat, this was accomplished IN A YEAR!!!! I feel friggin FANTASTIC about this!
I know that the majority of it was from dumping half the mortgage and profiting a bit on the sale, but we also paid about $125k off of our loans and no longer have any credit card debt in just that brief period of time. I am excited about what we can accomplish in the coming year. We have started putting almost my entire income towards debt repayment since my husband makes just about enough to cover our household expenses. I have a lofty goal of being completely debt free by the end of 2017. I'm not sure if we will get there, it will be very tight, but I think we can get very close. The loans will definitely be paid and we'll just have the mortgage which will put us in a great position for the future!
I am so glad we made what seemed like a crazy decision at the time, but our only choice as well. While it was difficult to leave our dream home and all the plans and work we had put into it, it was well worth it. We know never worry about if we'll have money for any unexpected expenses, and even though we are still budgeting so that we can make our debt-freedom dreams come true, we have plenty of room for a little fun here and there now!
What's the toughest money-saving decision you've had to make?