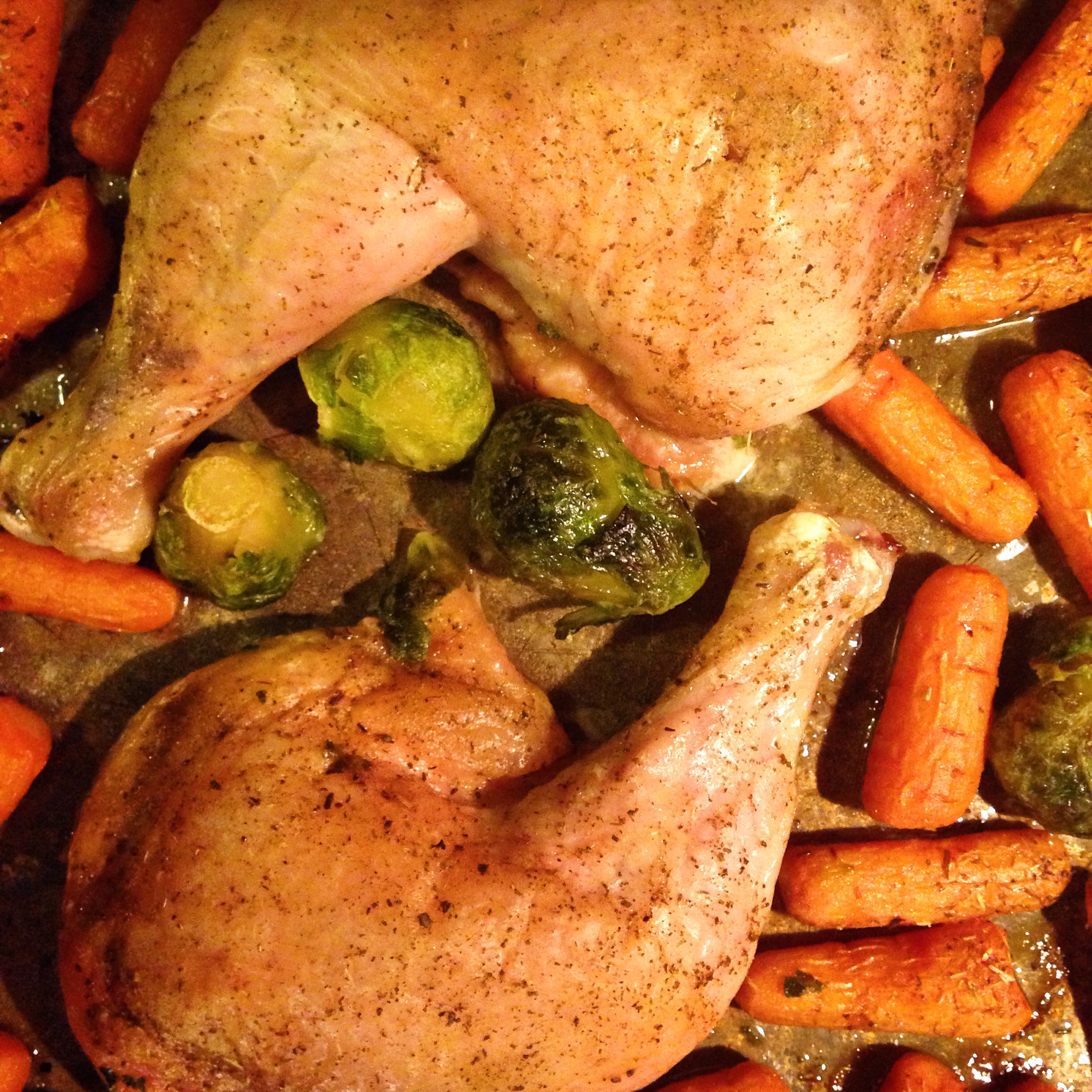 Looking for a chicken recipe that is easy, one pot (hello, easy cleanup!) and delicious all at once? You've found it! With just a few simple ingredients, you can whip up this scrumptious meal with minimal effort or your part. The chicken is moist and tender and the vegetables caramelize in the juices. Bonus: The whole meal costs under $10 for 4!
Ingredients:
Bone-in Chicken (I used leg quarters but this can be expanded to your favorite type of chicken- even a whole bird- just adjust the cooking time as necessary)
Carrots (I used one bag baby carrots)
Brussels Sprouts (I used one bag frozen)
Poultry Seasoning, Thyme, Salt
Olive Oil or Clarified Butter (1 Tbsp melted)
Directions:
Preheat oven to 350 degrees.
Season both sides of the chicken with poultry seasoning and place on a sheet tray or baking dish.
Arrange vegetables around chicken and pour olive oil or butter over vegetables then season with thyme.
Bake until chicken is golden brown and veggies are tender. Temperature should register 165 degrees, approximately one hour for leg quarters.